Save Time and Cash! Make Your Own Convenience Foods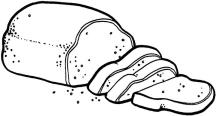 • Why pay over $1.50 for 3 wimpy servings of Seasoned Rice when you can make
5 or 6 large servings
for
less than a quarter
?
Click here for Recipes.
• Do you wish you could make your own bread, but feel intimidated by the process? Then
Beginner's Bread
is for you! We walk you through our
Fool Proof Step by Step Process
. Before you know it, you'll be
Expert
enough to conquer our big batch
Family Bread
• Do you want to save money and time at the same time? Our
Homemade Convenience Food Page
will knock your socks off!